California's forests are at a crossroads and bold, swift, and dynamic action is required. Golden State Natural Resources (GSNR) provides a unique opportunity to restore forest health, enhance the wood products industry, and reinvest in rural communities. GSNR is taking steps to advance its first project that would procure and process sustainably sourced excess forest vegetation into a pelletized renewable fuel source to replace the use of coal. The proposed project would include the development of two processing facilities, one in the foothills of the Central Sierra Nevada Mountain range, in Tuolumne County, and one in the Modoc Plateau of Northern California, in Lassen County.
2023 UPDATES
Check back soon for more information on the Environmental Impact Report (EIR) and public comment period.
FALL 2022 SCOPING RESOURCES
In November 2022, Golden State Finance Authority (GSFA), acting as the California Environmental Quality Act (CEQA) lead agency, released a Notice of Preparation (NOP) for the Golden State Natural Resources (GSNR) Forest Resiliency Project. The release of the NOP initiated a 30-day public review and comment period from November 18, 2022, to December 19, 2022, and marked the first step under CEQA. GSNR's proposed project includes the development of two processing facilities. As part of the project's scope, the finished pellets will be shipped by rail to a port for international shipping. The preferred port location is currently being selected, and will be either the Port of Stockton, or the Levin-Richmond Terminal in Richmond, CA.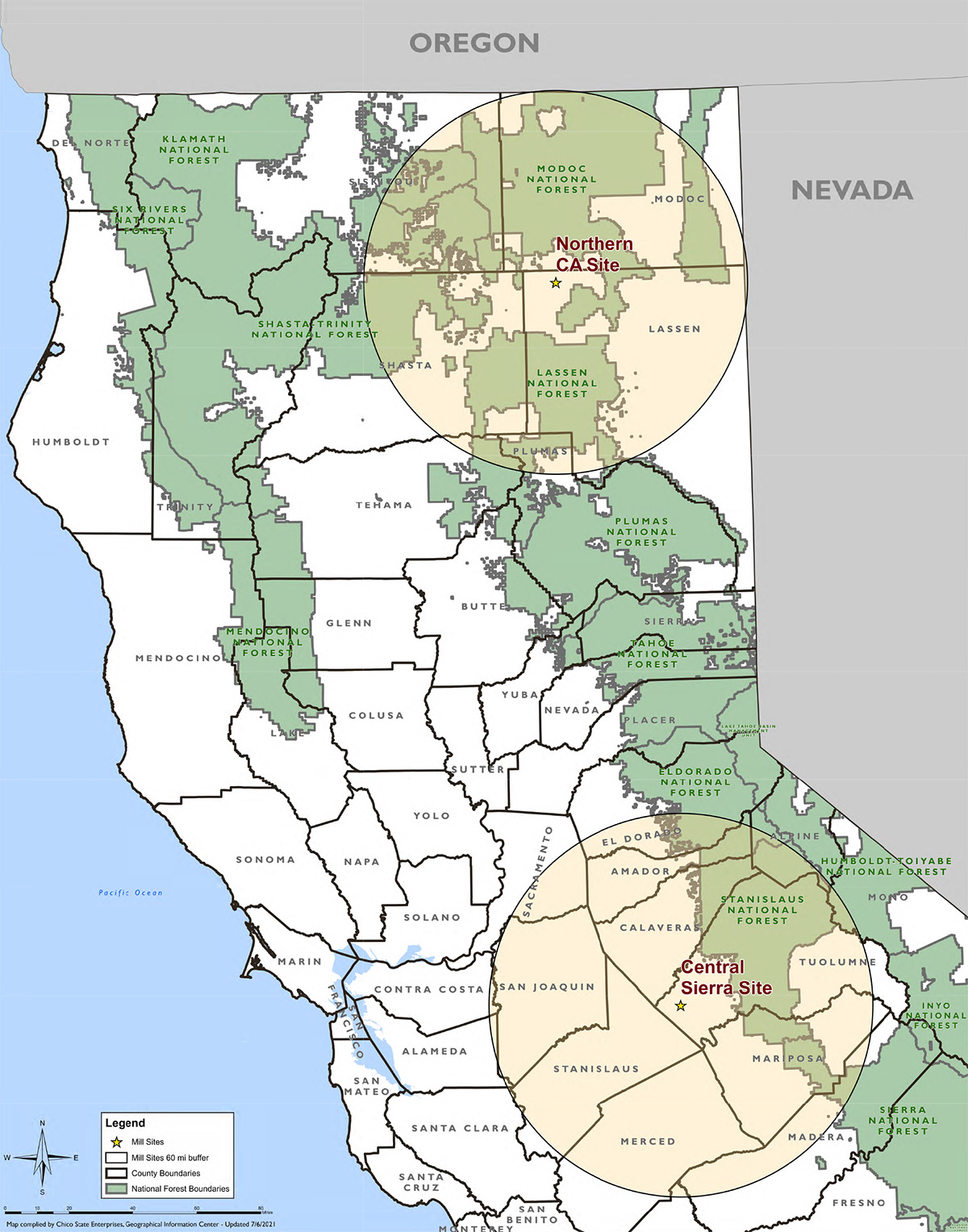 NOTICE OF PREPARATION OF A DRAFT ENVIRONMENTAL IMPACT REPORT
This Notice of Preparation (NOP) initiated the environmental scoping process in accordance with the California Environmental Quality Act (CEQA) Guidelines (14 California Code of Regulations [CCR] Section 15082). The purpose of an NOP is to provide sufficient information about the proposed project and its potential environmental effects to allow public agencies, organizations, tribes and interested members of the public the opportunity to provide a meaningful response related to the scope and content of the EIR, including feasible mitigation measures and project alternatives that should be considered in the EIR (CEQA Guidelines, 14 CCR 15082[a]).
See full Notice of Preparation here
 PUBLIC SCOPING MEETINGS
During the public comment period, GSFA hosted four public scoping meetings, each providing the same content. Three meetings were held in person, and one was be held virtually over Zoom. The in-person meetings were held in Sonora, CA, Bieber, CA, and Susanville, CA. Attendees had the opportunity to submit comments at the meetings.
See full Informational Flyer Here