California's forests are at a crossroads and bold, swift, and dynamic action is required. Golden State Natural Resources provides a unique opportunity to restore forest health, enhance the wood products industry, and reinvest in rural communities. Golden State Natural Resources is taking steps to advance its first set of projects that would sustainably procure and process excess forest vegetation into a pelletized fuel source for renewable energy. The proposed projects would include the development of two processing facilities, one in the foothills of the Central Sierra Nevada Mountain range, in Tuolumne County, and one in the Modoc Plateau of Northern California, in Lassen County.
Golden State Natural Resources is conducting statewide and local outreach as it takes meaningful action to release a Notice of Preparation (NOP). The NOP will begin the environmental scoping process in accordance with the California Environmental Quality Act (CEQA) and provide sufficient information about the proposed project. It is during this time that the Golden State Natural Resources will seek feedback from public agencies, organizations, tribes, and interested members of the public.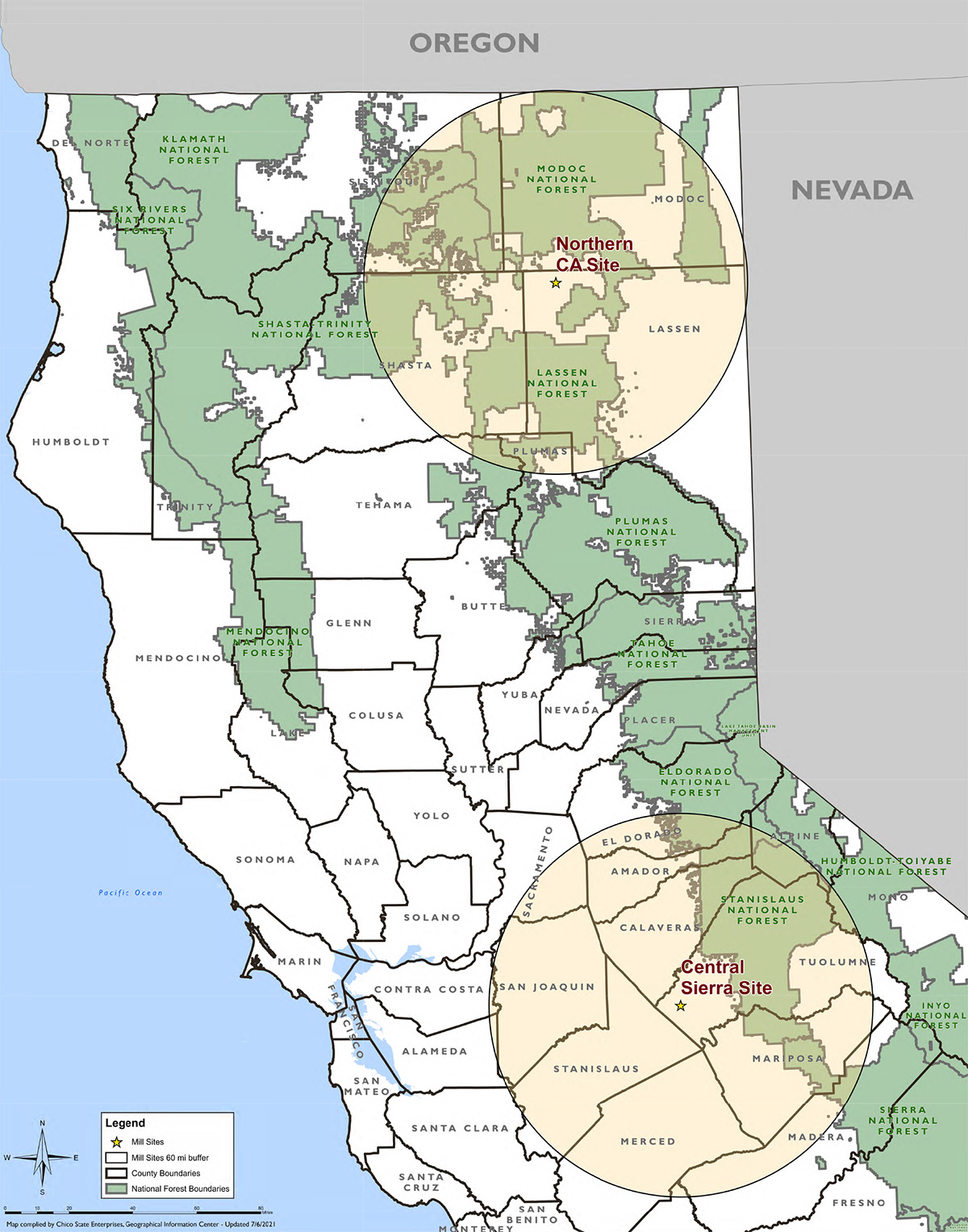 SPRING 2022 COMMUNITY MEETINGS
Golden State Natural Resources held community meetings in Lassen and Tuolumne counties in May 2022 to provide residents an opportunity to learn more about the proposed projects, economic and ecological benefits, and potential short-term impacts. These meetings were open to everyone and provided residents with an open house format, where they could learn more about the project and engage in discussion with the GSNR team. Residents also received informational packets about GSNR and details about each proposed project site.
Feedback received at these meetings will greatly assist GSNR as the proposed projects move forward. Thank you to those that attended these meetings. This was a meaningful first step in public outreach and the GSNR team looks forward to returning to the project areas as the proposed projects move ahead.
Please check back in the coming weeks for more information and opportunities to engage with GSNR about these proposed projects.
Tuolumne County
The proposed Tuolumne wood pellet processing site is located at 12001 La Grange Road approximately 9 miles southwest of the community of Jamestown in Central Sierra (Tuolumne), California and in the western foothills of the Sierra Nevada Mountain Range. The Tuolumne site was previously a wood processing facility that was shuttered a number of years ago.
Tuolumne Project Map (for illustrative purposes only – click to enlarge)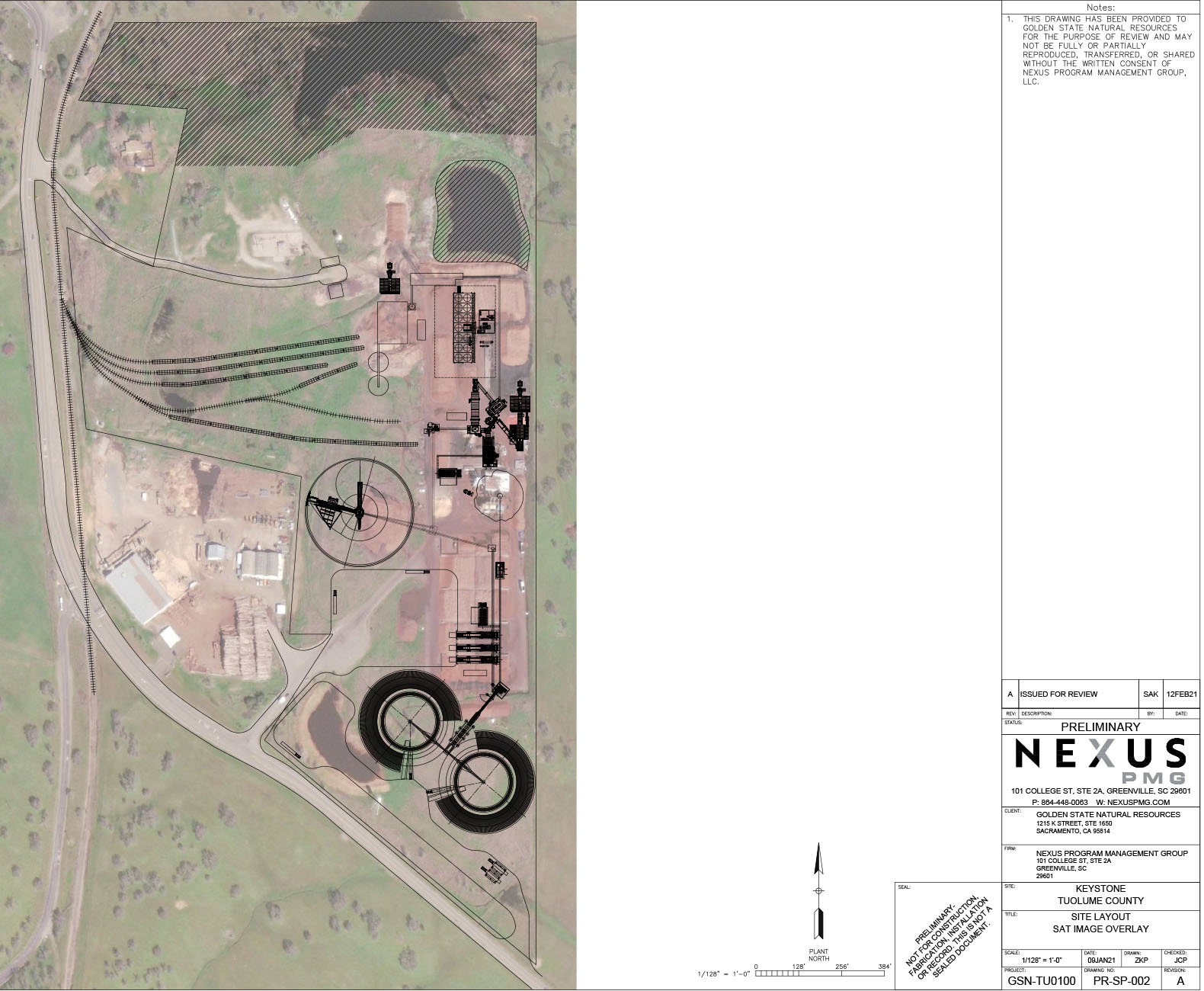 Lassen County
The proposed Lassen wood pellet processing site is located in Nubieber, California (Lassen County), approximately 3 miles southwest of the census-designated town of Bieber in northwestern Lassen County. The Lassen site is located at 551000 Roosevelt Avenue, Nubieber, CA. The proposed location includes property where a former wood products facility existed, as well as an area currently being used to load rail cars.
Lassen Project Map (for illustrative purposes only – click to enlarge)